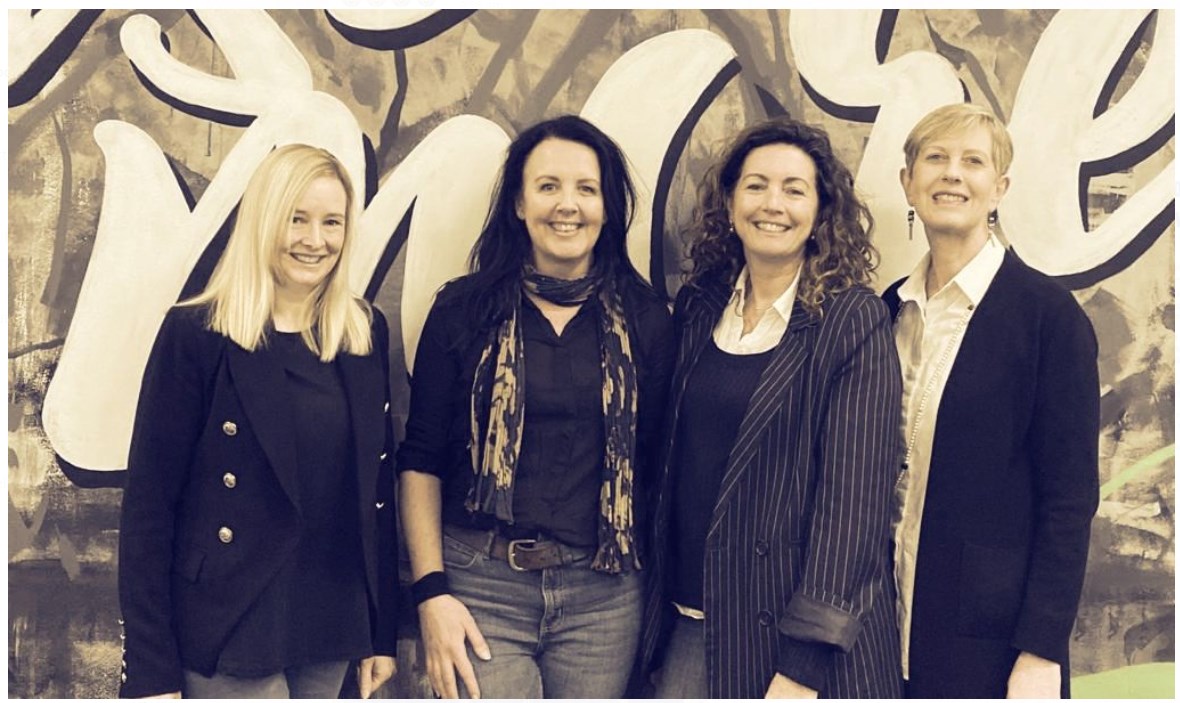 Sally Limpyer – Its difficult to remember a time when Sally wasn't marrying great caretakers with great jobs… With a mind like a steel trap and metronomic attention to detail, Sally is the human bible when it comes to the accommodation sector in Australia
Meredith Racina our smart and sassy co-pilot in the Caretakers division is always conducting and directing the relief managers around Australia like a long distance orchestra marching to her beat! What she doesn't know about WHS isn't worth knowing – and she has highly developed interview skills and a canny "spider-sense" for great people!
Julie Moloney… after serving her 3 year apprenticeship managing our Travel division has finally been promoted to the Big Leagues… to the Caretakers team. Don't be fooled by her easy going style and manner – it hides a prodigious memory and uncanny people skills. Like a modern day Colombo… one minute you're having a formal interview with her… the next you're laying your soul bare and disclosing your inner most secrets. How does she do that! It's a great skill to have in our game.
Naomi Callahan – the bill-payer, the invoice-chaser, the financial navigator, the good driver in heavy traffic, the voice of reason – this former Podiatrist turned finance guru is still on her relative training wheels being only into her third year… but we reckon we will probably keep her. She just knows stuff. A lot of stuff.
Richard Kellaway – we think it's year 27 at CRC and he was there way back when the Caretakers Australia baby was born. And although he looks a little different now to how he did in 1996, we reckon that there is no one in the country with his breadth of knowledge and experience around recruitment in the accommodation sector. In an industry where 18 months is akin to long service, his longevity is a testament to his love of recruitment and of working with clients and candidates to make their lives and businesses better. And also a testament to the patience of his colleagues.
Georgina Randall – We had been keeping a close eye on Georgina's career for, oh, I don't know, about 25 years? Just waiting for an opportunity to pounce on her! And when the Pandemic hit and she became available to us.. we couldn't recruit her quickly enough! With her strong travel and tourism industry back ground and swathe of contacts, the decision to hire her, even in the midst of a pandemic was an easy one… When the planets align, and someone of the calibre of Georgina drops into your lap… you grab it and run like you stole something! She seamlessly grooves between working in our Caretakers division, and our CRC Travel Jobs recruitment team.. so that makes her perfectly adaptable and multi-skilled. She has an infectious laugh, a great heart – a "don't even think of messing with me" look, and doesn't mind a good glass of wine, which of course fits in beautifully in our small but perfectly formed team.